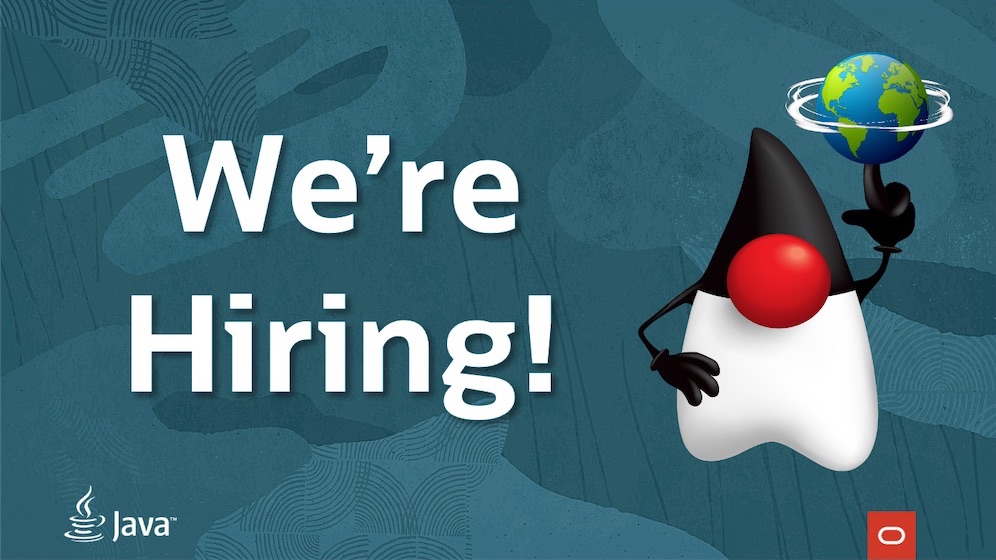 The Java Quality Engineering team is responsible for testing and delivering the Java platform. Our engineers work in close collaboration with the development teams and owns the quality aspect of all features from idea to delivery.
We are looking for Java VM Quality Engineer to ensure that existing and newly developed compiler features are delivered with the highest possible quality. As a member of the Java Hotspot Quality team, you will work with the world class engineers in the Java Hotspot team and this involves complex test development and automation adhering to secure coding guidelines, writing new frameworks, bug escape analysis, regression testing, and code coverage analysis.
Responsibilities
Help shape the future of the Java language and be the first to use the new features
Contribute to the features that will make Java perform better on all architectures, platforms, and cloud
Work on new Java VM features that will be used by millions of developers
Directly collaborate with top Java experts - discuss design choices, review product code, fix bugs
Work with a mentor (typically an area architect) to constantly improve your area expertise and identify new areas of interest
Apply your expertise to come up with innovative ways to improve the quality and performance of Java to the next level. Automation of the Java VM tests is complex/challenging and requires innovative ideas/frameworks to make them stable and robust.
Required skills and knowledge:
B.E/B.Tech in a Computer Science
5+ years of experience in Software Development
Hands-on experience with writing real-world Java applications
Strong Exposure to Core Java: Java Compiler, Java Tools, Java Language Support, Invoke Dynamic, Lambda and Annotations, Java Collections, Multi-threading, and Concurrency
Exposure to Java Memory Model, Compilers and optimizations, Garbage Collectors
Exposure to cloud development and optimizations for microservices
Exposure to Make, Ant, shell scripting
Good knowledge of JUnit, TestNG
Basic skills in administrating Linux, Windows, macOS
Good written and verbal English skills
Preferable skills and knowledge:
Experience in Compilers, Memory management, and Garbage Collectors
Exposure to debugging core dumps and using Java Flight Recorder will be an added advantage
Good understanding of the Object-oriented programming paradigm
Java Certified Programmer
Multithreaded programming experience
Visit