Announcing the Inside Java Podcast
Chad Arimura on September 15, 2020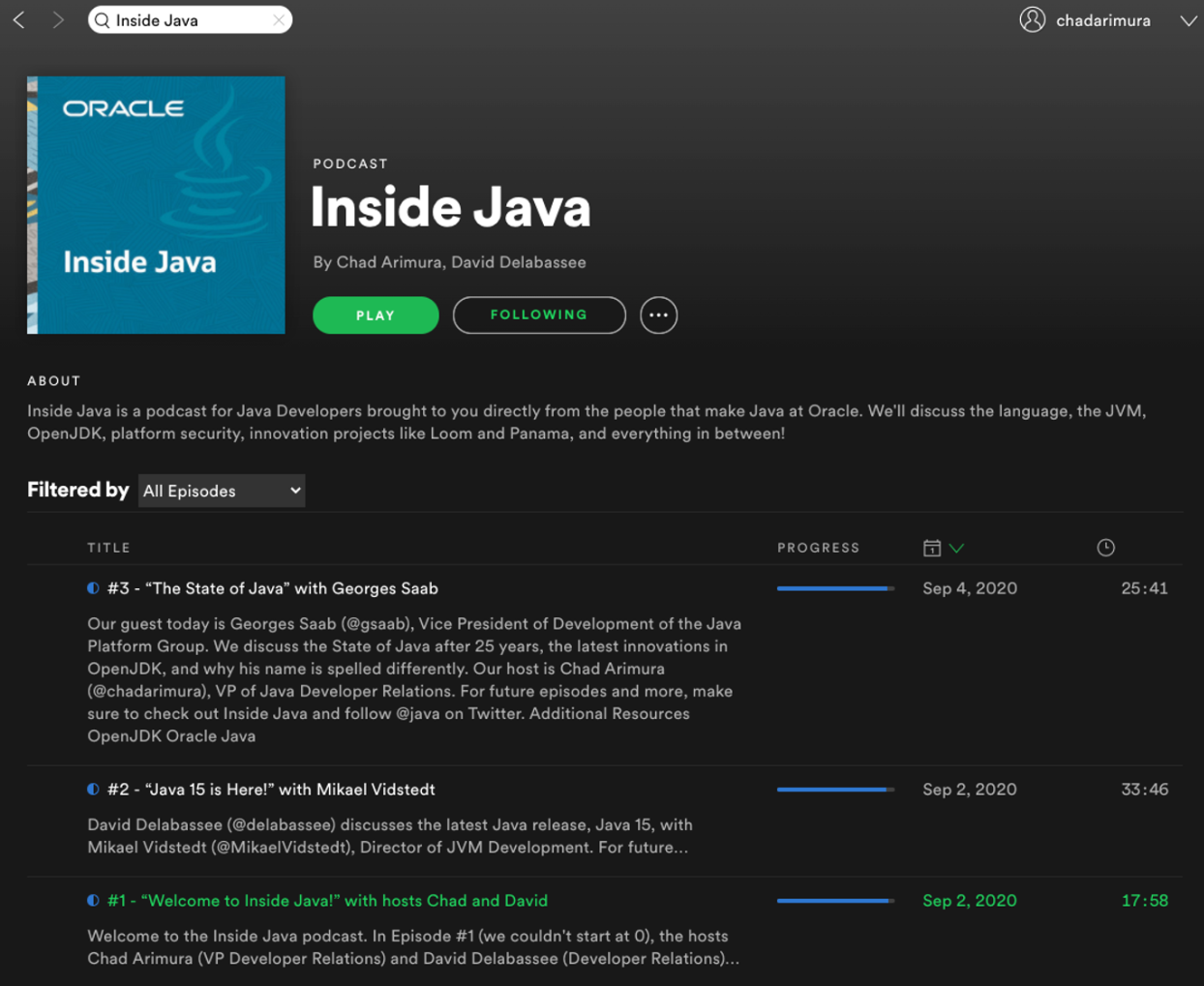 I am thrilled to announce the Inside Java podcast, a new show dedicated to everything Java brought to you by the Java team at Oracle.
As you might notice from the name, this podcast is an evolution of Inside.java, a website dedicated to aggregating Java content produced by the team that builds the Java platform itself.
And the Inside Java Podcast is just that; content focused on many aspects of the Java Platform from innovation projects like Loom, Panama, and Valhalla, to security and performance, to language features like records, to new Java releases, discussed directly by the technical experts responsible for each of these areas.
There's something for everyone with Inside.java. Beginner and expert developers alike will get a sense for how the platform is evolving, what new and existing features are available to increase your productivity and improve program performance and security, and ultimately become a better all-around developer and Java "Insider". Maybe even Dr. Deprecator will make an appearance…
You can find the podcast in most places podcasts are found: Apple iTunes, Google Play, Spotify, and directly at Inside.java/podcast for both a web player and the RSS feed.
Of course, your feedback is always welcome.
Thank you for being a part of the Java community and making Java what it is today. Join us on our mission to keep the community vibrant and Java the most reliable, performant, popular, and productive programming platform in the world!
Chad Arimura, David Delabassee, and the Java Developer Relations Team