Free Training and $25 Certification Exam
Sharat Chander on March 3, 2021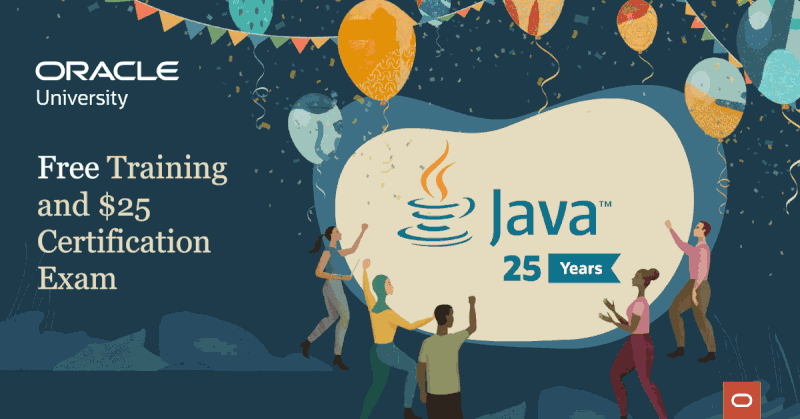 In 2020, the developer community worldwide celebrated 25 years of Java. This meaningful milestone represents the quarter century Java has richly played in shaping the world around us. From human genome research to aviation, eCommerce to space exploration, finance & banking to manufacturing, and so many other industries, Java has moved the world we live in. And to honor Java's rich history, Oracle launched the "Our World. Moved by Java." campaign to continue honoring this anniversary. So many voices in the developer community have shared their personal stories on how Java has moved them.
As an extension of the celebration, Oracle University is offering a limited time special of free Java training along with $25.00 (USD) for the Java certification exam.
By activating your free learning subscription, developers will have access to:
The Java Explorer learning path, which teaches basic Java skills
The Java SE Developer Oracle Certified Path, which teaches advanced programming skills
Practice questions to increase chances of passing the Java certification exam
Also, within the free learning subscription, developers can register for the Java SE 11 Developer Exam for $25.00 (USD). This discount is only available inside your free learning subscription. You can take your exam anytime until April 25th, 2021.
To learn more, please visit Oracle University's promotional site.